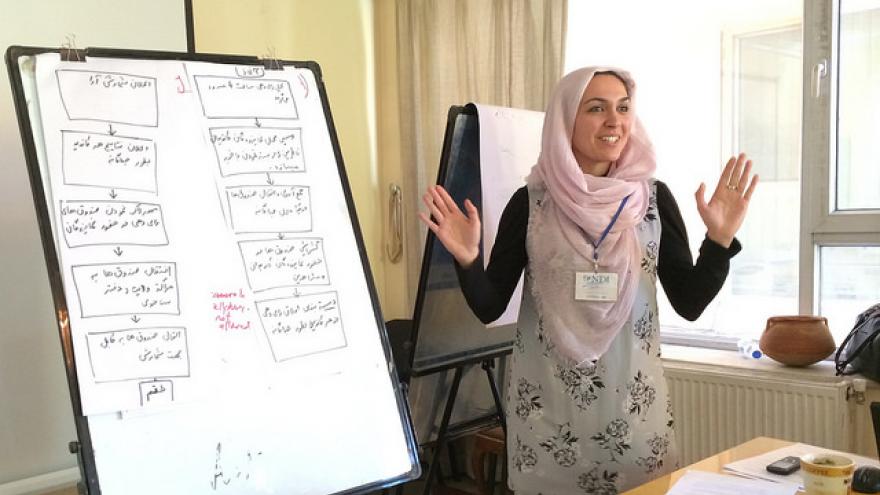 Approaches to developing agency should meet youth where they are, recognizing different needs and interests based on identity, gender, location, culture and other contextual circumstances. Building agency also requires experiential learning opportunities that strengthen key assets for political participation, including knowledge, technical skills, and soft skills, and fostering youth-led collective action to address issues they care about, which helps motivate youth to participate politically. Finally, assistance should focus on expanding youth engagement across political entry points to occupy available space and demonstrate the interest and ability of young people to play multiple political roles.
Meet youth where they are, recognizing diversity
Youth may have different starting points and needs based on identity (gender, disability, sexual orientation, ethnicity, and other characteristics), location, experience and other personal circumstances. For example, different youth may have varied levels of education and political exposure, or face different social norms or logistical challenges, that affect their ability to fully engage in or benefit from an assistance program. Programs must recognize this diversity, and intentionally adapt to meet the particular needs of youth involved.
The following recommendations can be helpful for structuring a program to account for diversity:
Answering the following questions can help inform approaches to building agency that account for youth diversity:
What motivates young women and men in the target context to engage in politics. What issues do they care about?
What is the experience and skills level of the youth you intend to work with?
Is it possible and/or appropriate in the local context for young women and men from diverse communities and groups to work together to take collective action? If not, is it more appropriate to work with different groups separately?
What is the current experience, education and skill level of the youth you plan to work with? Do they need more basic skills building, or can the program start with more advanced content?
How do socio cultural norms affect the ability of diverse youth to employ newly learned skills, knowledge and abilities, including technical and "soft" skills?
Are there logistical considerations that need to be accounted for? Are program activities located in a space that is safe for all participants, including young women and other marginalized communities? Are they taking place at a time that is convenient for diverse youth, given other commitments such as school or child care?
Are different entry points accessible for young women and youth from other marginalized groups? What might you need to do enable different youth to engage various spaces?
Include young women and men on the program team: Recognize young people as assets who can inject youth voice into program design, planning and management. Young team members who represent the communities involved in the program can make it more authentic, help establish trusting relationships between the program and participants, and foster a safe space that encourages their more active engagement. For example, including young women on the team is an important way to encourage the participation of young women, particularly in rural or other environments where young women may be hesitant.
Accommodate varying skill and experience levels: Consider the level of skills and experience of program participants, and adapt assistance to meet their needs. If you are unsure, asking youth about their needs and interests can be the best way to determine how to plan and deliver a beneficial program. If the youth you are targeting have widely varying skill levels, they may benefit from separate program tracks.
Plan around sociocultural and logistical factors: Recognize and take into account how sociocultural, institutional and logistical barriers and factors can affect the ability of different youth to engage in and benefit from a program. For example, if you plan to work with young women in a mixed gender setting, it is important to consider how cultural norms may prevent women from feeling confident or comfortable engaging fully and equally with men in the program. In addition, it may be necessary to hold program activities in the evenings or on weekends to encourage more youth involvement.
Strengthen assets for political participation
Learning to participate politically takes practice and the development of assets that support organizing and activism. Assets can include: knowledge of democratic principles, processes and government structures; technical organizing skills; and "soft skills" that guide personal interactions and judgements.
Although the needs and interests of the young people will determine the specific array of assets a given program should aim to develop, the following recommendations provide initial guidance on how to approach this work:
Use experiential learning: Youth respond particularly well when given the chance to learn from real-world experience where knowledge and skills can be applied, with guidance and mentorship. Although some level of training or classroom learning will likely be necessary at the outset, the most concrete way to help young people develop political know-how is through taking action, learning lessons, reflecting on the experiences and adjusting each step of the way. Relatedly, any classroom learning should be interactive by encouraging youth to engage with one another and critically explore the subject matter
Social Media for Advocacy in Kosovo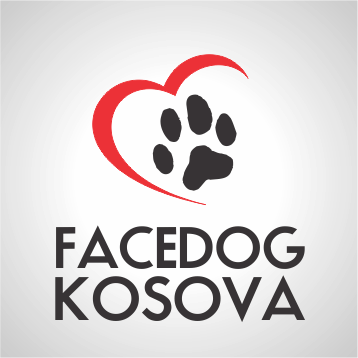 Through NDI's New Media School in Kosovo, young women and men receive guided support in conducting advocacy campaigns using social media communication tools. While social media is a focal point of the program, participants learn how these tools can support their broader advocacy efforts. Interviews with participants have shown that youth find immense value in many other technical skills they learn through the program, including skills related to the process of policy advocacy, analyzing and developing policy, public speaking and interfacing with traditional media like television, radio and print journalists.
Provide practical knowledge and skills: Although the theoretical underpinnings of democracy and civil society might be of interest to some youth, a focus on providing knowledge and skills that can be readily used in the local context is probably more practical. Otherwise, improving theoretical knowledge can become disconnected from the experiential part of the agency-development approach. This does not preclude the introduction of a general set of tools, for things like understanding the local political system and power dynamics, but those tools need to be appropriate for what is politically possible, practical, and in line with the type of activism the young people are considering. In some cases, knowledge and skills might relate to policy advocacy, monitoring a political process, raising awareness about an issue, conducting research and producing policy briefs, or running for office. For each one of these types of activism, specific knowledge and skills are required, ranging from policy analysis, to strategic planning, to message development.
Be purposeful about soft skills building: NDI's study found that abilities which are not directly tied to any one type of action or endeavor, but are more related to how young people approach opportunities and challenges, are equally important for sustained political participation and leadership. These abilities, which are often referred to as "soft skills", include self-efficacy, self-control, higher order thinking (problem solving, critical thinking, decision making), social skills (or interpersonal skills), communication (including conflict resolution and negotiation), empathy, and goal orientation. These skills enable young people to effectively navigate their environment, work well with others, and deal with challenges and setbacks. They cannot be learned over the course of a single training or workshop, but are established over time through habit-forming practices. Both young women and men have reported building these skills through a variety of NDI program activities, including facilitated classroom interaction and discussion with peers, as well as the planning and practice of political organizing.
It is useful to bear in mind how the distinction between hard and soft skills relates with socially constructed gender norms. In many contexts, soft skills are associated with women and are perceived to be feminine traits, whereas "hard" or technical skills are associated with men and perceived to be more masculine in nature. Such norms can therefore impact the way soft skills are developed, perceived, received, and utilized by women and men in programming. For more information on how NDI programs build soft skills, see NDI's Civic Update on this topic.
Foster youth-led collective action
Young women and men will have their own motivations for wanting to participate politically. NDI learned that when young people are able to identify issues and causes that they care about, and then are assisted in taking action, they are more likely to remain motivated and politically active. This result can be amplified when the action is taken collectively, by groups of young women and men, or groups that comprise the young and old working together on a cross-cutting community concern. Opportunities to develop, join and lead networks and groups for political action is especially important for young women, who often lack access to the same networks as men (even young men). In many cases, it is important to also support young women in building a women's network to support one another, and connect with other women who are politically engaged. This should be done alongside efforts to involve young women in existing network-building efforts with young men.
NDI has identified the following lessons for supporting youth-led collective action:
Supporting youth-led action in Kosovo
NDI has supported youth-led campaigns in Kosovo to address a wide range of issues, from preservation of historical sites, to improving gender equality. Campaigns addressing local-level issues have been more likely to achieve tangible outcomes, including the establishment of animal shelters for stray dogs and cycling lanes on city streets. Achieving success in their campaigns boosted the confidence of youth involved and encouraged their continued activism.
Support incremental action toward self-selected goals: Youth may enter a program with ambitious goals, such as improving youth representation in the legislature or eradicating unemployment. Although it is important to allow youth to pursue their own interests, it is also necessary to manage their expectations of the time and effort that will likely be required to accomplish different types of goals. It may be useful for youth to start with smaller, single issue actions or campaigns at the local level (in a neighborhood, village, town or city), such as service delivery issues, which may be more likely to yield tangible results in a shorter period of time. Achieving some level of immediate influence or change in their community builds youth confidence and encourages continued action. As youth build their experience, skills and confidence, they will be better equipped to gradually take on larger scale and more complex efforts, such as national campaigns.
Introduce techniques that appeal to youth: Youth respond well to political techniques that align with their existing interests and communication habits. It can therefore be useful to introduce youth to skill sets and tactics involving online tools and art, such as social media communication skills. In addition to appealing to youth who use them, these techniques can help them engage and gain support from more young people in their communities.
Learning and Adapting Program Approaches
Through the Usharek+ program in Jordan, staff gain feedback, both verbally and through evaluation forms, from youth after every program activity and use it to inform changes to the program design and curriculum. The staff, who are young women and men themselves, also participate in an annual retreat where they reflect on program successes and challenges, and discuss areas for improvement. Learning from these activities has resulted in changes to the program to better meet the needs of participants. For example, in 2016, NDI added a learning component to assist youth in using digital storytelling as a tool in their campaigns.
Gain feedback and adjust: Young women and men should be able to influence the direction of the program. As a program progresses and youth continue to learn, they may home in on specific skill sets they need to build to reach their goals. To ensure that a program continues to meet participants' evolving interests and needs, staff should regularly gather feedback on participants' experiences and what additional or different activities may deepen the value of the program. This feedback can be collected through evaluation surveys and informal conversations. It is also important for the program team to monitor how youth are progressing across different indicators, such as asset building, to ensure that the program is equipping youth with the assistance they need.
Long-Term Support in Kosovo
NDI has provided support to young activists and leaders in Kosovo through multiple projects over more than 10 years. Although many projects have been as short as one or two years, NDI has found opportunities to continue to provide continued assistance to active and committed youth over multiple years. Participants have credited this ongoing support and mentorship as crucial to developing their skills, confidence and motivation to remain politically engaged.
Seek opportunities to provide youth with long-term assistance: As described in the "assets" section, developing political know-how and confidence is best done through guided practice over time. Although funding opportunities may not support multi-year programs, young people benefit from continued assistance over a longer period of time. NDI has seen that programs that provide ongoing mentorship and support to participants over several years, either through one program or multiple, shorter initiatives, have more often resulted in sustained political participation. If this is not possible, it can be helpful to connect youth with external opportunities and programs where they can continue to access guidance and advice, gain new experiences and skill sets, and become more confident.
Expand youth participation across political entry points
When attempting to take advantage of a politically viable entry point, there are a number of questions to consider:
What political processes are taking place (e.g., elections, budget making, constitutional reform, development planning)?
What issues are dominating the political agenda (e.g., EU accession, extractive industry oversight)?
What issues do citizens care most about (e.g., public health, water and sanitation, education)?
Are there existing mechanisms for citizen input (e.g., town hall meetings, constituency dialogues, public hearings)?
What are government's commitments and obligations (e.g., ratified Convention of Rights of Persons with Disabilities (CRPD), Freedom of Information Act (FOIA), Open Government Partnership member)?
Who are champions in government when it comes to citizen engagement (e.g, certain ministries or parliamentary committee might be more open to citizen engagement)?
Democratic politics follows a perpetual cycle involving various institutions and actors, purposes and processes, and competing priorities and policy agendas. At the same time, there may be political cycles that transpire regularly at local, regional and national levels of government. Therefore, helping young women and men participate in politics does not have to be tied to a singular event or moment in time, since many different potential entry points may exist. Moreover, the ability of young people to advance a political issue or cause will normally require working across entry points to develop the necessary power and influence. An election, for instance, might present an entry point for individual and collective action that can set the stage for follow-up efforts aimed at engaging elected officials. This approach allows youth to strengthen a variety of skill sets and gain different experiences, while accessing and occupying different political spaces. This shows that youth are active and interested in politics, and able to play a range of constructive roles.
NDI's study identified the following recommendations for expanding youth participation across entry points:
Expanding Participation through Usharek+
Through its Usharek+ program in Jordan, NDI has identified opportunities for Jordanian youth to take advantage of multiple entry points to the political process. During the 2015 elections, NDI connected Usharek+ participants with opportunities to observe electoral processes, work on candidate campaigns, educate voters, and press candidates to prioritize policy issues of importance to their potential constituents. This provided Usharek+ youth with new experiences and skills while building their awareness of different political entry points.
Promote the use of campaign-organizing approaches: A campaign is an effective way to structure political action toward a particular goal. This approach provides a framework for establishing objectives, identifying targets, allies and opponents, identifying political entry points and planning actions. For a better understanding of how to design and implement a grassroots campaign, you can refer to the Change My Community tool box.
Facilitate strategic political/power analysis to identify entry points: Effective campaign strategies must take into account what political processes are taking place and who has authority over a given issue. Conducting analysis of where power lies and how to influence power dynamics is important for identifying the entry points to address a particular issue.
Introduce different actions: Assist youth in using a variety of actions and tactics to reach their goals. Actions may include contacting elected officials, organizing and participating in town hall or community meetings, circulating petitions, conducting research, and monitoring political processes.